360 Will Assist You With Company Incorporation in Freezones.

There's no doubt a lot of information to review and much to consider when making the decision on which freezone is best suited to your specific business requirements, including location, price, business type, flexi-desk or office options, auditing and bookkeeping and share capital requirements, and much more. That's where our team of experts comes in, walking you through it step-by-step, steering you in the right direction, saving you money, and ultimately making the entire experience a stress-free one.
Set Up Your Freezone Company in UAE in Just 2 Hours
To incorporate a mainland company in the UAE, the process mentioned below needs to be followed:

Benefits of Setting Up a Business in the UAE Free Zones

100% foreign ownership, 100% repatriation of capital and profits
100% exemption from corporate, personal and income taxes
100% free transfer of funds, and no foreign exchange controls
Inexpensive workforce, and easy recruitment procedures
Efficient communication procedures and single-window administration
Liberal government policies and legal framework
The timely and streamlined immigration process
Sponsorship and visas for an affordable skilled workforce
Flexibility to operate 24/7, Freehold offices available for sale or lease
Easy start-up and licensing procedures
3-year UAE residence visa, No restrictions on hiring expatriates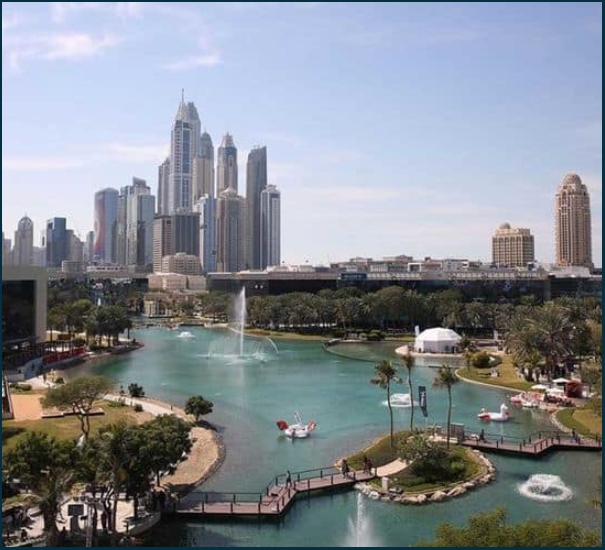 Types of Entities Allowed Setting Up in the UAE Free Zones
Business setup in the UAE free zones is smooth and hassle-free, as the Emirates government has eased the company formation process in the UAE to draw maximum foreign investors with the minimum capital investment.

Documents Required to Set Up a Business in the UAE

A number of documents need to be translated into English, attested, and notarised by the Gulf Cooperation Council (GCC) or the Arab Embassy.
General Documents
Duly filled application license form
Business card of the contact person
Copy of business plan
Notarized and attested Memorandum of Association (MOA) and Articles of Association (AOA)
Passport copies of the partners and business managers
Original bank reference letters and license of the partner's existing company, if applicable
Documents for Consultancy License
A copy of the degree or diploma certificate mentioning the desired activities, or the experience certificate any of these documents is a must.
Documents for Industrial License
Business feasibility study
Existing company profile
Duly filled form for the investor's project profile
Documents for Branch of Companies
Attested copy of the registration certificate, incorporation certificate, and the Memorandum and Articles of Association (MAA)
Original Board Resolution that guarantees financial commitment of the branch
Original Power of Attorney of a legal representative, and their passport copy
Last 3 months' bank statements of the parent company
Types of Licenses Available in the UAE Free Zones

Business formation in UAE free zones is incomplete without procuring a business license. Following types of business licenses can be obtained by applicants in the UAE free zones:
General Trading License Allows investors to trade in all kinds of products
Trading/Commercial License Grants a time-limited authorization to perform industrial, commercial, or consulting activities
Service License Allows law firms, accounting firms, and business consultancy firms to operate
Industrial License Permits importing raw materials, manufacturing goods, and exporting finished products, across global boundaries
Warehousing License Investors can avail this license to avail warehousing facilities on lease for distribution, packaging, and storage of goods
Manufacturing License Permits applicants to manufacture products